The Madison Cooperative Development Coalition (MCDC) is the City of Madison's funded initiative to form worker cooperatives that address income inequality and racial disparities by creating living-wage and union jobs. It is a collaborative of community-based organizations, labor unions and cooperative developers.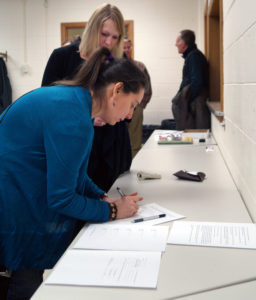 MCDC works to support the growth and creation of worker cooperatives, specifically addressing the factors affecting local communities of color, low wealth and traditionally excluded workforces. The goal is to create a sustainable system that will combat poverty, empower workers and increase equity in order to strengthen Madison's long-term economic health.
Common Good Bookkeeping Cooperative arose out of a need recognized by local worker cooperatives and small community non-profits for affordable bookkeeping and admin services for startups, small businesses and organizations who don't have the capacity for such expertise in-house.
CGBC is a worker cooperative that provides financial and administrative support services and training. These include:
Bookkeeping
Payroll and tax processing
Startup filings
Worker co-op startup support
Data entry
Database support
File backups
Mail pickup and sorting
Scheduling
Web management
Event planning
Training (incubation/apprenticeships) in all of the above
MCDC's First Worker Co-op